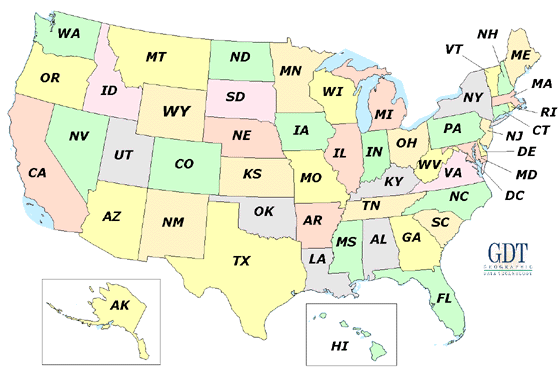 When it's time to move, come to Moving Time.com.
Welcome to the Moving Companies section of Moving Time.com. Click here to enter and view our directory of moving companies from every state. No matter where you are moving from, a mover can be only a click away. Please support our sponsors and feel free to request a FREE quote from any of our professional and dependable movers listed on the city pages.
From this point you will find every moving company listed here. If it's not here, should you be looking for them? There are many movers to choose from. From Washington to Florida, from Maine to Arizona, you'll find a mover here for you. Our directory now includes over 24,000 movers.
Your first step is to click here to enter our State page of moving companies. Then choose a city or nearby area you are moving from. Then visit the moving companies listed or jump to our listings of moving companies in alphabetical order. There are also specialists for your particular needs.
You can also visit our Real Estate section and Mortgage section to help secure your new home. If you are making a long distance move, a Hotel may be needed temporarily or a Storage company may be needed for long or short term use. If you have a special need, see the helpful links below.

Real Estate
Find a Realtor for your move
Moving Companies International Movers
Find a mover by state Find an international mover
Truck Rental Automobile Shipping
Rent a truck for your Transport your car
personal move
Do-It-Yourself Moving Motorcycle Shipping
You pack, we drive, you Transport your
save! motorcycle

Only reputable, licensed and bonded moving companies are allowed to be listed on the MovingTime.com site.
Other sites of interest are Realtor.com, Reals.com and 411.com